The Toyota Land Cruiser Can Keep You Safe on the Road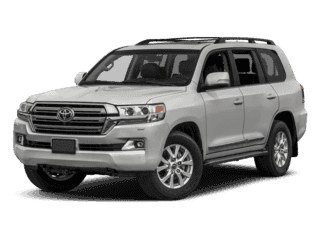 The Toyota Land Cruiser is a popular choice for those who are searching for a luxury SUV option. If you are looking for a safe SUV to drive, this one is a great choice for you.
The Toyota Land Cruiser sets you up with ten airbags to keep you cushioned in the event of a crash. These airbags are set up in the places where it makes the most sense to have them in place. The Toyota Land Cruiser also sets you up with Smart Stop Technology to keep you from getting into a crash.
If you would like to try out the Toyota Land Cruiser and see how you enjoy driving it, we are here to help you with that. Come by Mungenast Alton Toyota in Alton, IL to take the Toyota Land Cruiser out for a test drive. We would love to get you into this vehicle so that you can fall in love with it.