The Toyota 4Runner is a Midsize SUV with a Great Exterior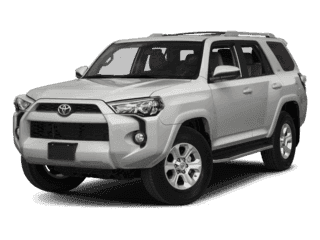 You are particular about the kind of vehicle that you would like to purchase and you are looking for something with an exterior that will make you proud. The Toyota 4Runner is a popular pick for those seeking a midsize SUV and it is a vehicle with a great exterior.
The Toyota 4Runner features a unique front-end design that helps it stand out from other SUVs that are available. Each grade of the Toyota 4Runner has a unique wheel style that helps it be set apart from the others and from other SUVs on the roads. You will receive a special wheel type on your Toyota 4Runner.
If you would like to try the Toyota 4Runner out for yourself, come to Mungenast Alton Toyota. The team here in Alton can answer any questions that you might have when it comes to this SUV and then they can get you out on the road to drive it.