The 2018 Toyota RAV4 Is Built To Accommodate Active Drivers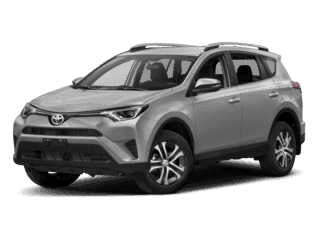 The 2018 Toyota RAV4 offers a unique blend of luxury and off-road readiness. The interior is a classic design that combines a leather steering wheel with a leather-trimmed shift lever. Passengers will be thrilled with the way the RAV4 handles itself on various trains. It has metallic badge door-sill protectors that provide a unique look and offer comfortable seating.
Passengers have the freedom to set their own comfort with the multi-staged heated soft-tex trim. This tool works well on cool nights. The front seat is power adjustable with deep supported bolsters that work well on long trips.
The rearview mirrors are frame-less and matches the moon-roof that provides extra vision for the passengers. The moon-roof comes with a binder to help if the sun gets too hot. The Homelink system is in place for connecting devices such as garage door openers, front gate openers and home security systems.
Shoppers in Alton, IL must come into Mungenast Alton Toyota and test drive a 2018 RAV4 today.